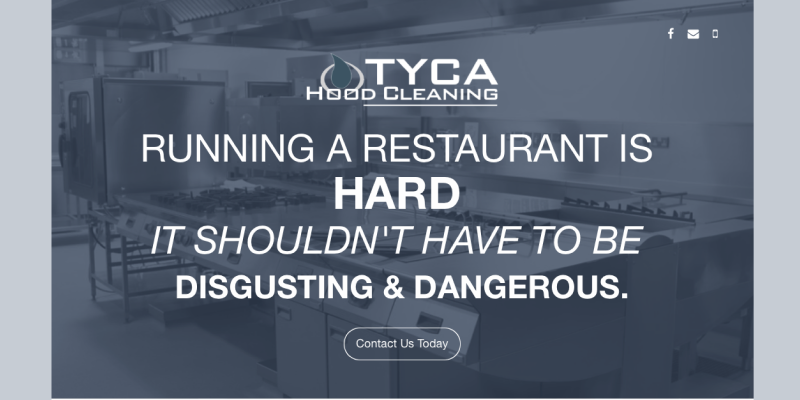 Tyca Hood Cleaning
---
Tyca Hood Cleaning is a local business that had never had a web presence. They wanted a web site to potentially grow their business but were unsure about how successful it would be.
We worked with the owners to write copy that would present their business well and then created a very simple marketing website that include a map of all of their existing clients.
Shortly after going live, a national restaurant chain saw the website and offered them a regional contract, more than doubling the size of their business practically overnight.