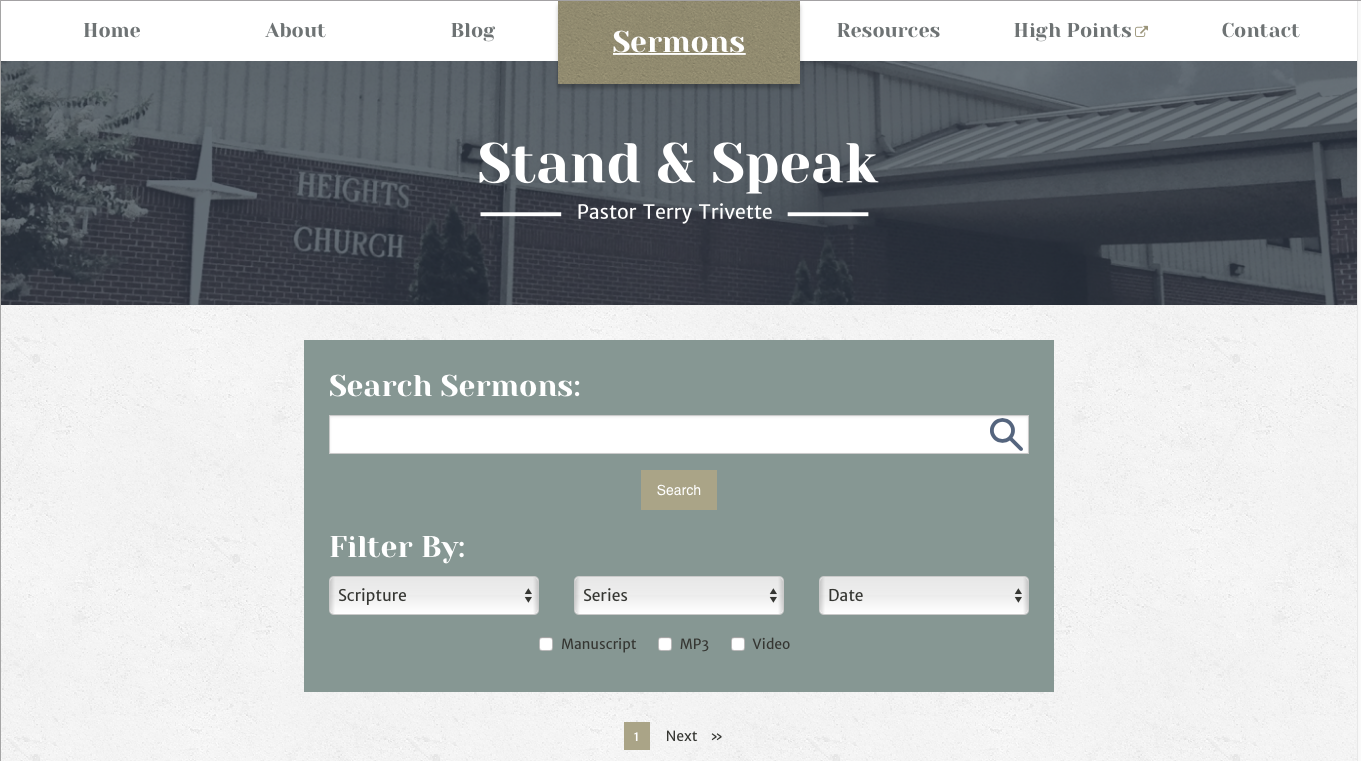 Stand and Speak
---
Terry Trivette is a pastor whose sermons are read and appreciated by Christians all around the world (including our founder.). When his sermon site (www.standandspeak.org) was experiencing issues, he reached out to us to redesign the entire thing.
He now manages his huge sermon library in Airtable and his site now has features like search and filtering that didn't exist before.  We integrated content (blog, video, MP3 files) in one site that previously you had to go to several sites to view.
Overall his great content is now more accessible and easier for him to update.